The Essence of Axinia Collection
Axinia Collection is more than just a brand; it's a promise of quality, uniqueness, and timeless elegance. We don't believe in mass production. Every item is unique, telling its own story, waiting to become a part of yours.
The Artistic Vision
At Axinia Collection, we believe in more than just fashion. We see every piece as a canvas, an artistic expression that tells a story.
Founded by Ksenia Dolgova, our brand is a testament to her vivid imagination, passion for design, and meticulous craftsmanship.
Ksenia Dolgova, the heart and soul of Axinia Collection, embarked on this journey not to create a corporation, but to share her artistic vision with the world. Every design, every stitch, every gemstone is a reflection of her dreams, experiences, and inspirations. From the bustling streets of Russia to the serene landscapes of Dubai, Ksenia's travels and experiences shape the unique essence of every piece.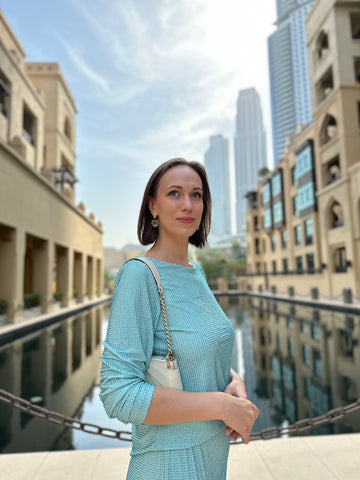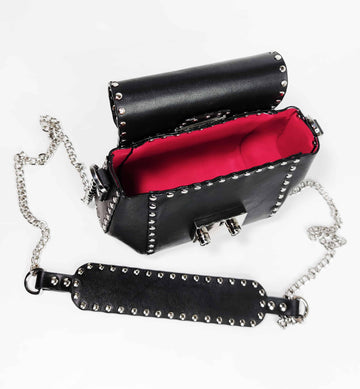 Craftsmanship
Our commitment to excellence is evident in the intricate details of our products.
Handcrafted in Ksenia's atelier in Russia, each item is a masterpiece. We pride ourselves on using only the finest materials, from vegetable-tanned leather sourced from Italy and Germany to custom-made brass accessories for our bags.
Our jewelry, adorned with exquisite gemstones, is crafted under Ksenia's watchful eye, ensuring that every piece meets our exacting standards.
Introducing Our Latest Handcrafted Designs
Discover the newest additions to the Axinia Collection, where artistry meets fashion. Each piece, from our bespoke leather bags to our custom-made jewelry, is a testament to Ksenia Dolgova's vivid imagination and meticulous craftsmanship.