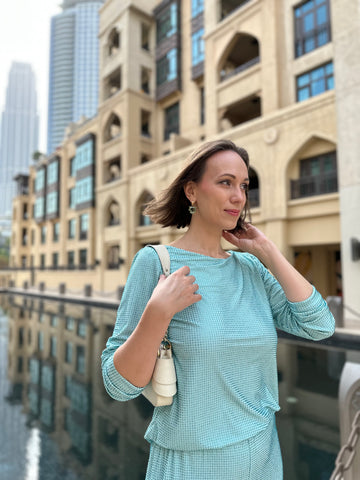 Ksenia Dolgova
The Artist Behind the Collection
Axinia Collection is not just a brand; it is the artistic expression of Ksenia Dolgova. Every design springs from Ksenia's vivid imagination and is brought to life in her atelier in Russia. We pride ourselves on using only the finest materials, including vegetable-tanned leather from Italy and Germany, custom-made brass accessories for our bags, and exquisite gemstones for our jewelry, crafted in Russia and Dubai under Ksenia's supervision.
Read Our Story
Elevate Your Style
Exclusivity that Speaks Volumes
We don't do mass-produced. Every item in the Axinia Collection is handcrafted with meticulous attention to detail, ensuring that when you wear our pieces, you are adorned with something as unique and special as you are.
Regular price
Dhs. 1,800.00
Sale price
Dhs. 1,800.00
Regular price
Regular price
Dhs. 950.00
Sale price
Dhs. 950.00
Regular price